Hi dear readers, I come today to speak to you about something very interesting we have done in our Master's Degree... An
Infoedugraphic
!! We had to work as a group for the first time in the ICT subject and I must admit that I was super happy with all my partners, I knew I was going to learn a lot from them.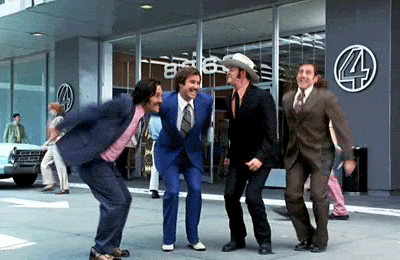 And our project was called:
Do you know your neighbourhood?
We have a twitter, you can visit us!
Tweets por el @eProject_Hood.
And the main reason is that we think the knowledge about your neighbourhood is a content realitvely forgotten in our educational system even if it is an important part of Social Science. When children are younger, they learn a lot about the parts of the city and the recycling conscience but when they grow up this contents are not that important.
Now I would like to introduce you the roles of our group, since each of us developed a different activity in the group. This roles were basic when working in group in class and out of it.
The
coordinator
of the group is
@Alvaro_Gope
. I loved to work with him, he is very talented with ICT's in general and every time I had a question or I was lost, he helped me at the moment. He has a technological gift!
The
speaker
is
@Nepeuspu
. The paper is perfect for ther since she is very friendly, talkative and she loves to speak with everybody. She is the perfect communicator and she was also very helpful when organising everything.
The
supervisor
is
@Marta_Gayarre
, a nice person ready to help you at every moment. Her paper was to control and supervise that every member of the group was doing their job, and she explained me some parts of the tasks helping me a lot.
Finally the
secretaries
were
@22paau
and me,
@maradominguezgo
and our main job was to help the group in everything and write and complete all the tasks that our group is asking us. Paula is also a very friendly person and it was a pleasure to work with her. I would love to do it again!
Then we created the Infographic by using a fantastic tool about which I will speak in another post,
Aurasma
. The picture was created with another tool,
Canva
. Both tools were difficult to use at the beginning, specially Aurasma with which I had problems. You will see the tutorial we had created in the post I will write and I hope this will help you to understand how to use the tool.
You must take your phone and put it close to the
QR code
and you will see our video!
With our project we participate in a very exciting proyect called Proyecto
Infoedugrafías
, by which we are participating in a national project. They are going to publish our project in their blog so if you would like to see it there. It is so exciting to know our humble project is going to be in such a big project!
Thanks for reading me!!